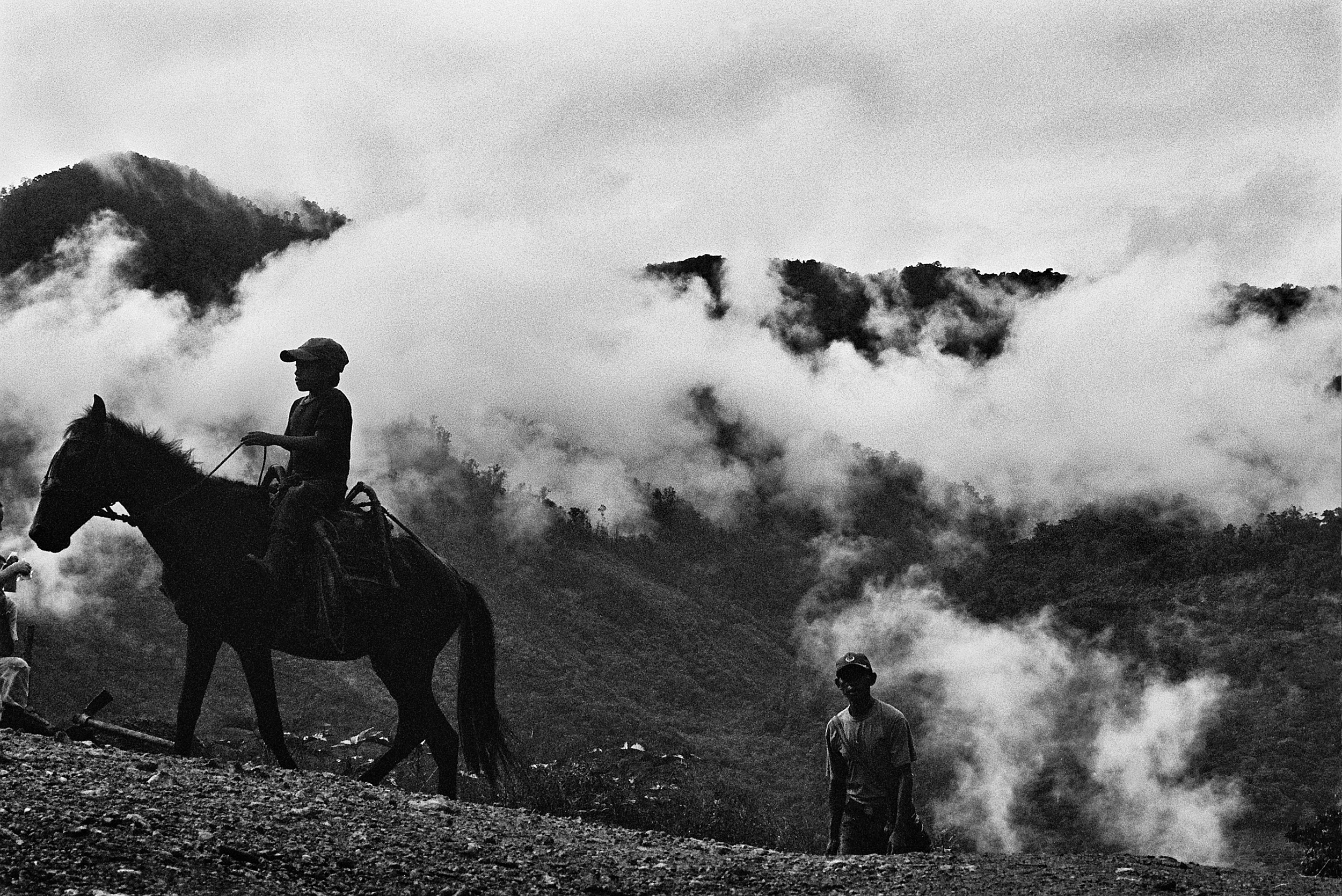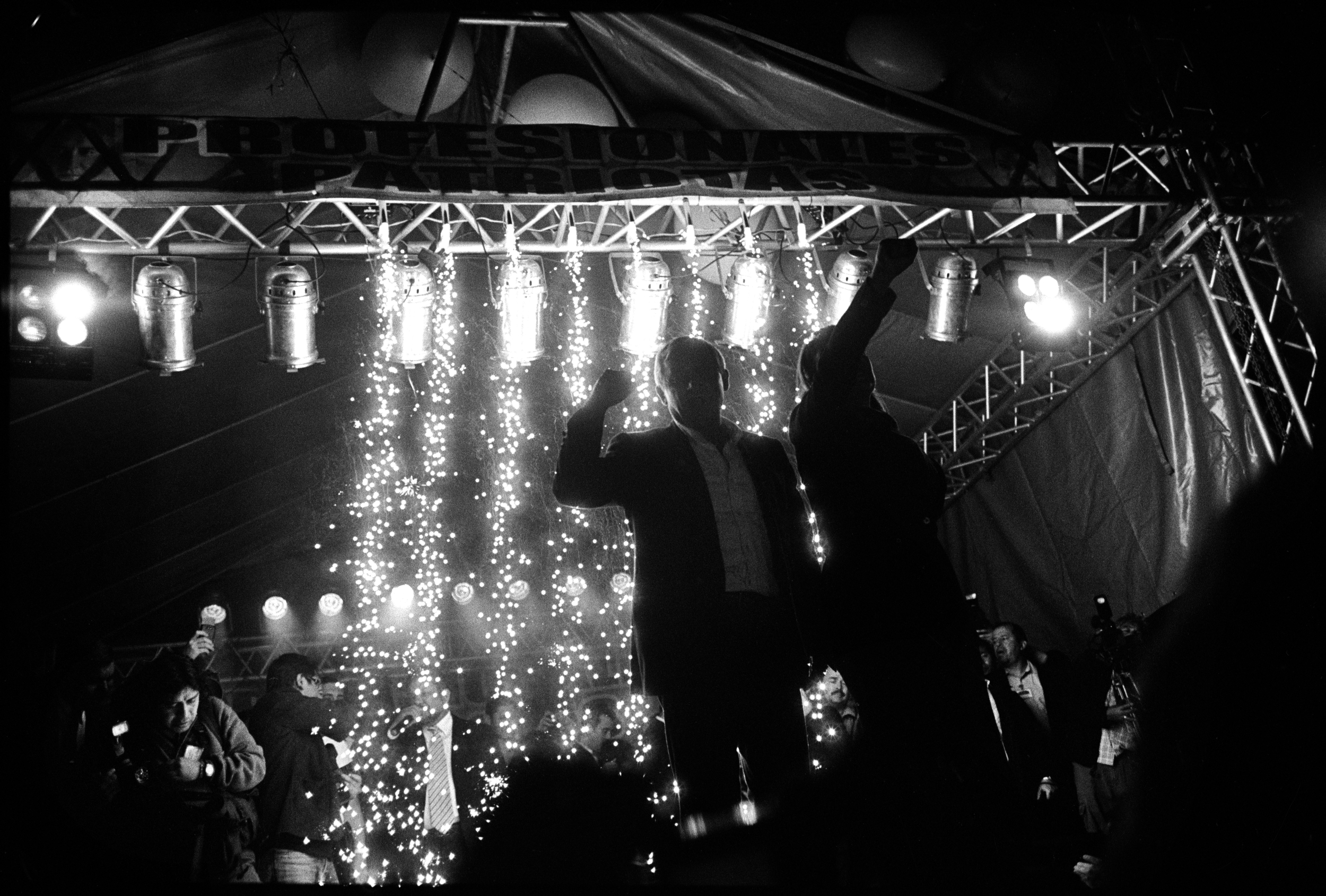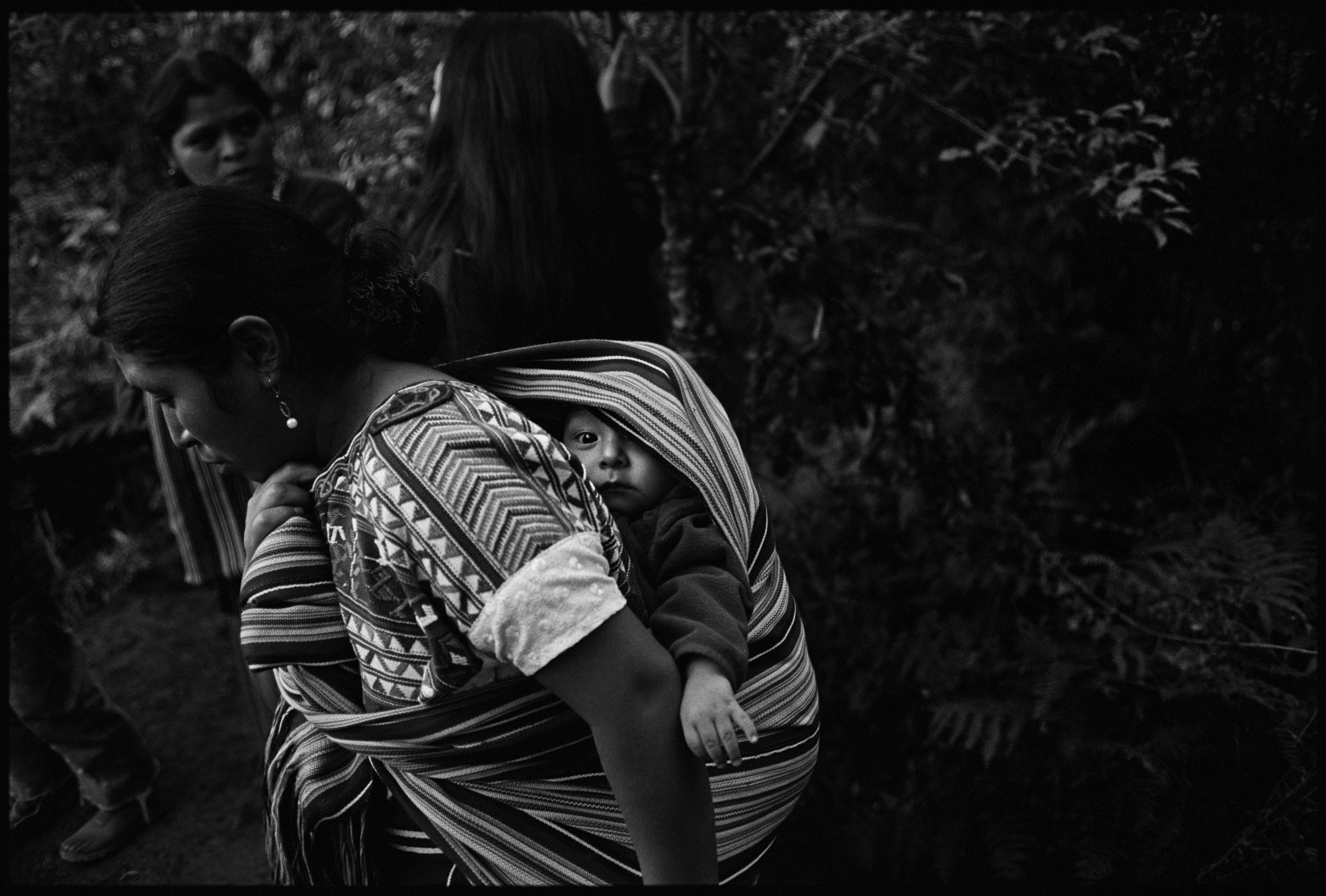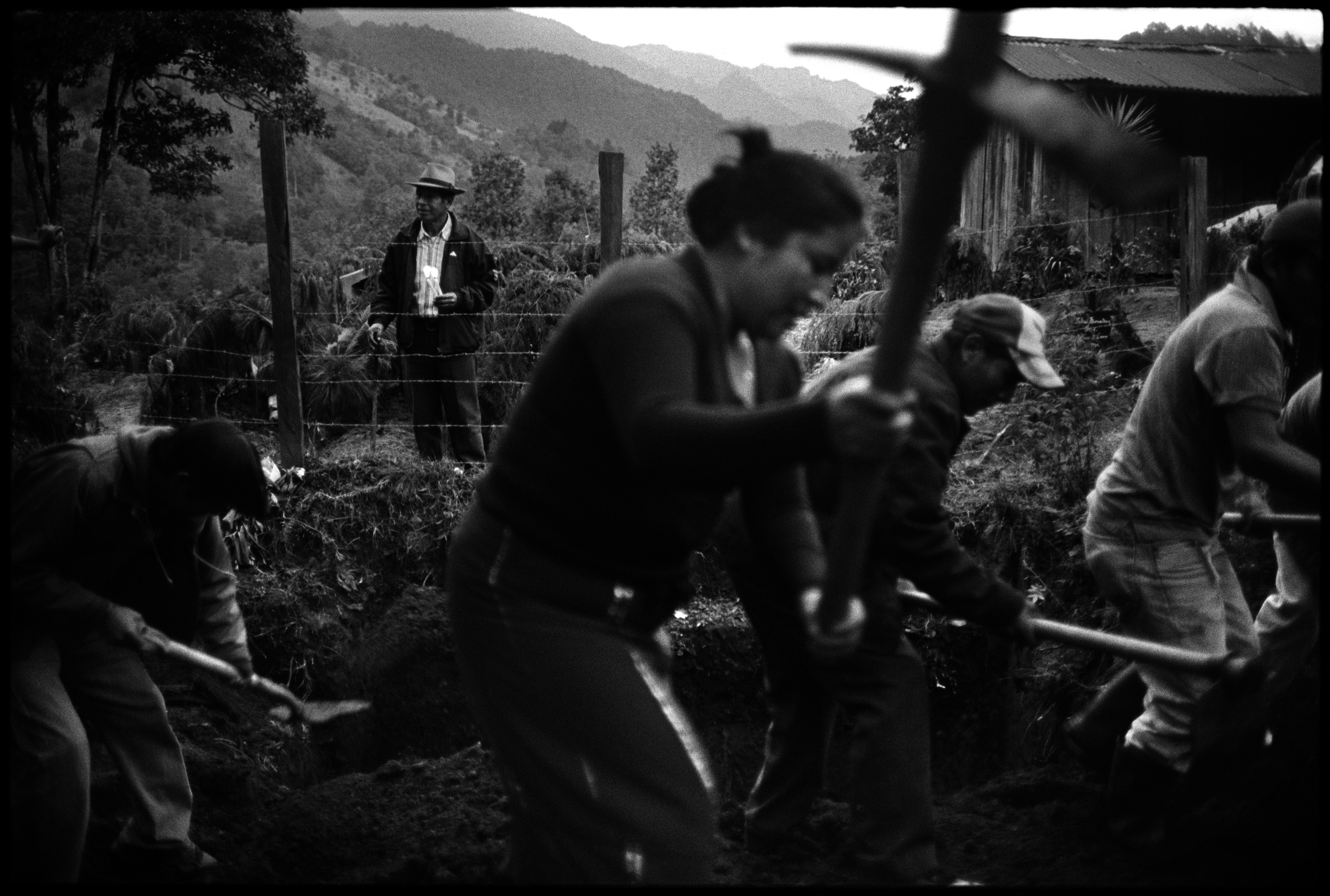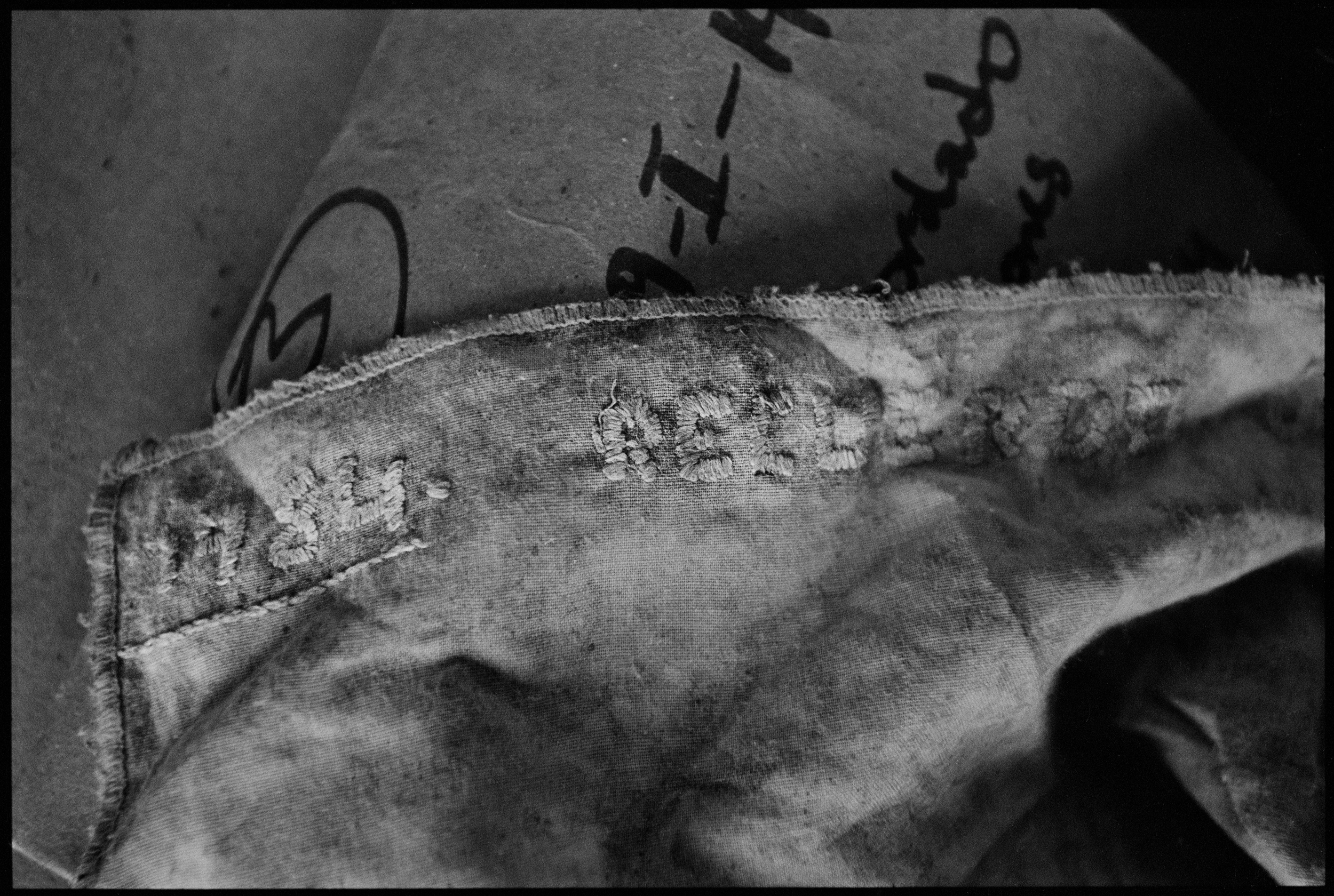 The Darkness After the Dawn
Guatemala suffered through a brutal 36 year Civil war that killed more than 200,000 people and displaced over a million. It was the only genocide committed in the western hemisphere in our time. The war was a wound from which Guatemala has yet to recover. Continued exclusion of indigenous people, unequal land distribution, and grinding poverty, all causes of the war, persist and contribute to the escalating crime and insecurity that have become Guatemala's new social crisis.
Elena Brito Ramirez cooks at home in the village of Cocop, Quiche. On April 16, 1981 Guatemalan soldiers massacred 79 people in the village and burned the houses.
Children dressed as clowns beg in Guatemala City.
Anthropologists conduct an exhumation in an ossuary, La Verbena cemetery.
Angeles tries in vain to reassemble a skull at La Verbena.
Esther Herrarte's son Jorge Alberto was disappeared by Guatemalan security services from her living room in 1983.
Susanna Sanchez analyzes a skull while police watch.
Women walk by a wall of wrecked police trucks.
Sara Poroj Vasquez lost her husband to disappearance in 1984.
Parishioners mourn the death of their priest, Padre Chemita.
Police round up members of the Mara Salvatrucha, or MS-13, during a raid.
Women cry over the body of their slain father.
Maria and the disappearance of her son.
Victims of the social cleansing.
Evening in the shantytown, El Mezquital, controlled by maras.
Marina Sinar sings and prays for her missing son.
Members of the Mara 18, El Hoyon prison.
A squatter builds his shack from plastic sheets, Rancho Tres Hermanos.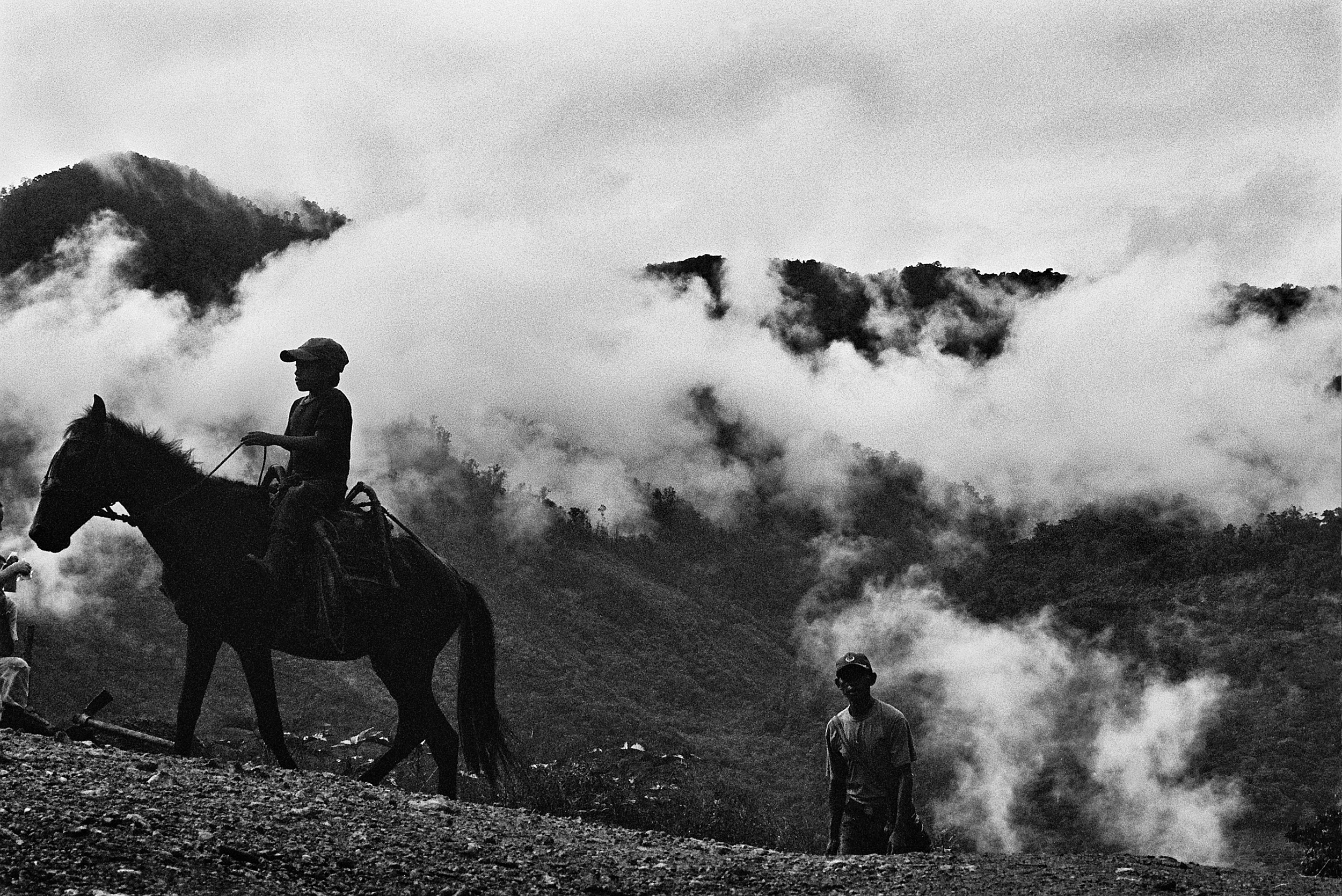 In the highlands of Quiche.

Two boys take a lunch break from cutting sugar cane.
Burning the fields during the sugar cane harvest.

Members of the Kaibiles, the Guatemalan Special Forces, pause during a patrol in the hills above Nebaj, Quiche.
Squatters protest land title disputes.
Indigenous Guatemalans line up to vote on election day in Comalapa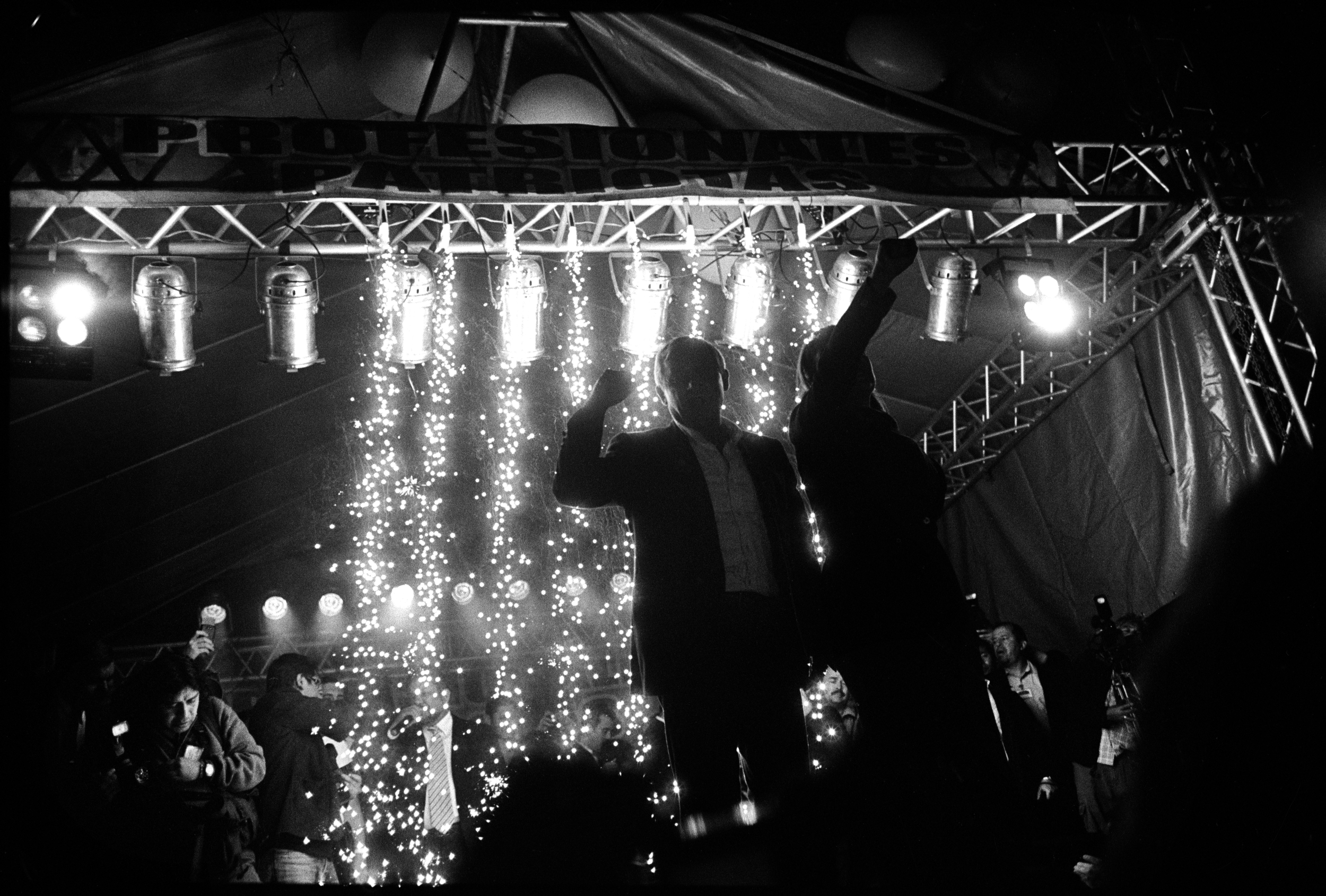 Otto Perez Molina, with his Vice President Roxana Baldetti, exhort their followers with his signature raised fist salute after winning the presidency.
Former dictator Efrain Rios Montt, on trial for genocide.

Exhumed skull in a former army base.
Families of the disappeared watch an exhumation, Comalapa.
Forensic anthropologists from the FAFG exhume two bodies in Xoloche, Nebaj.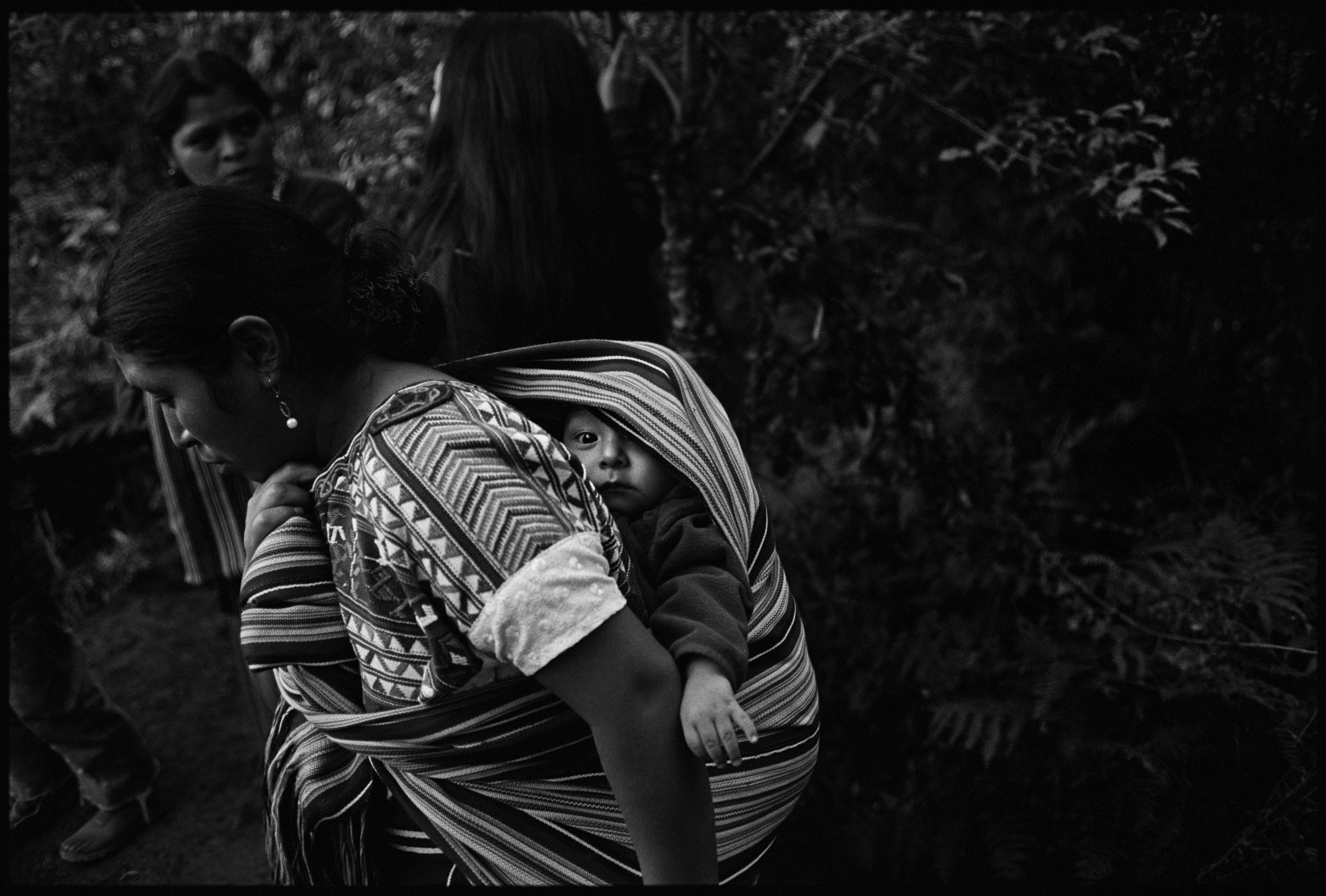 Mother and child at an exhumation, Xoloche.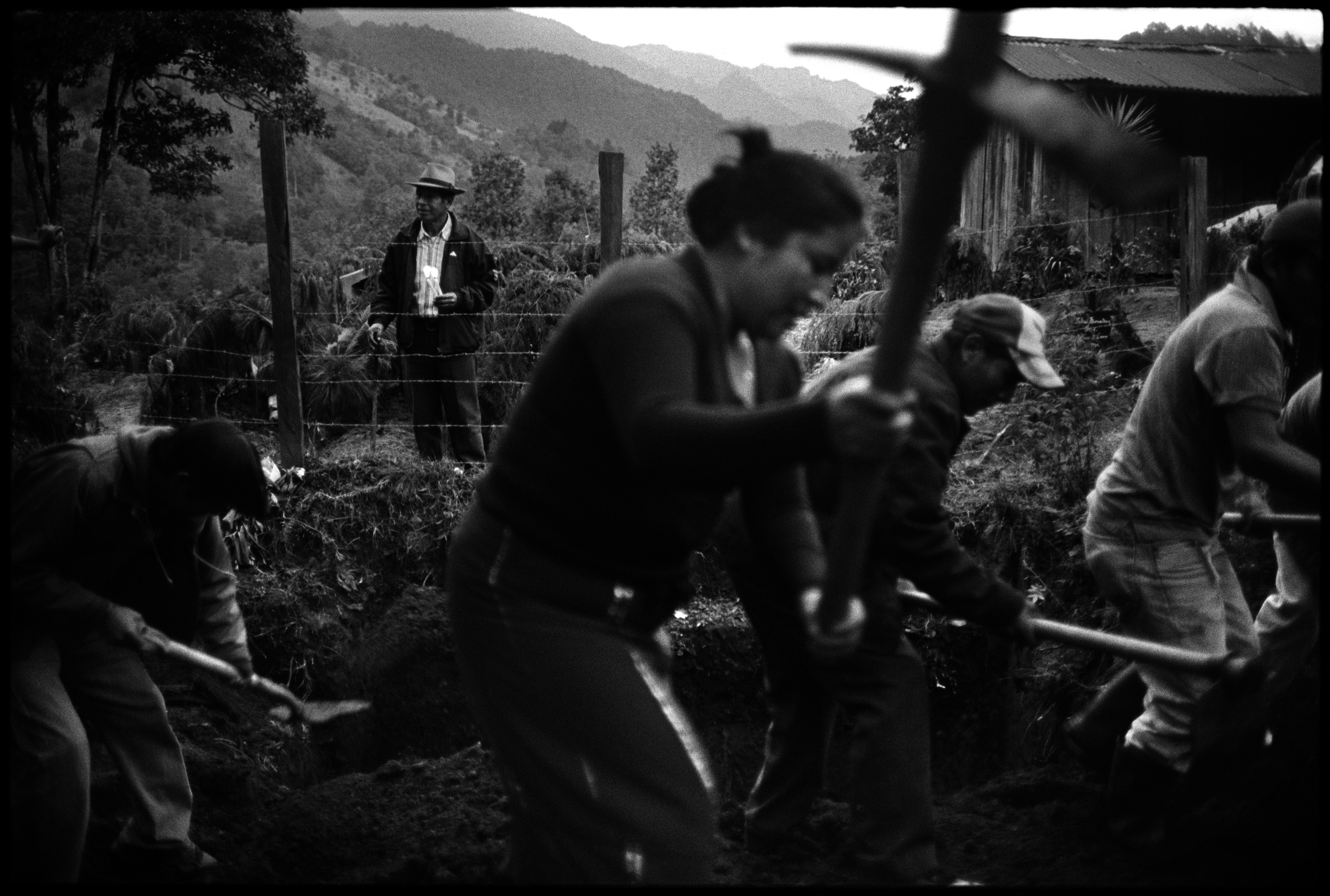 Relatives and villagers fill in the graves after an exhumation.
Moruners carry the coffin of a victim of the war, San Pedro Jocopilas.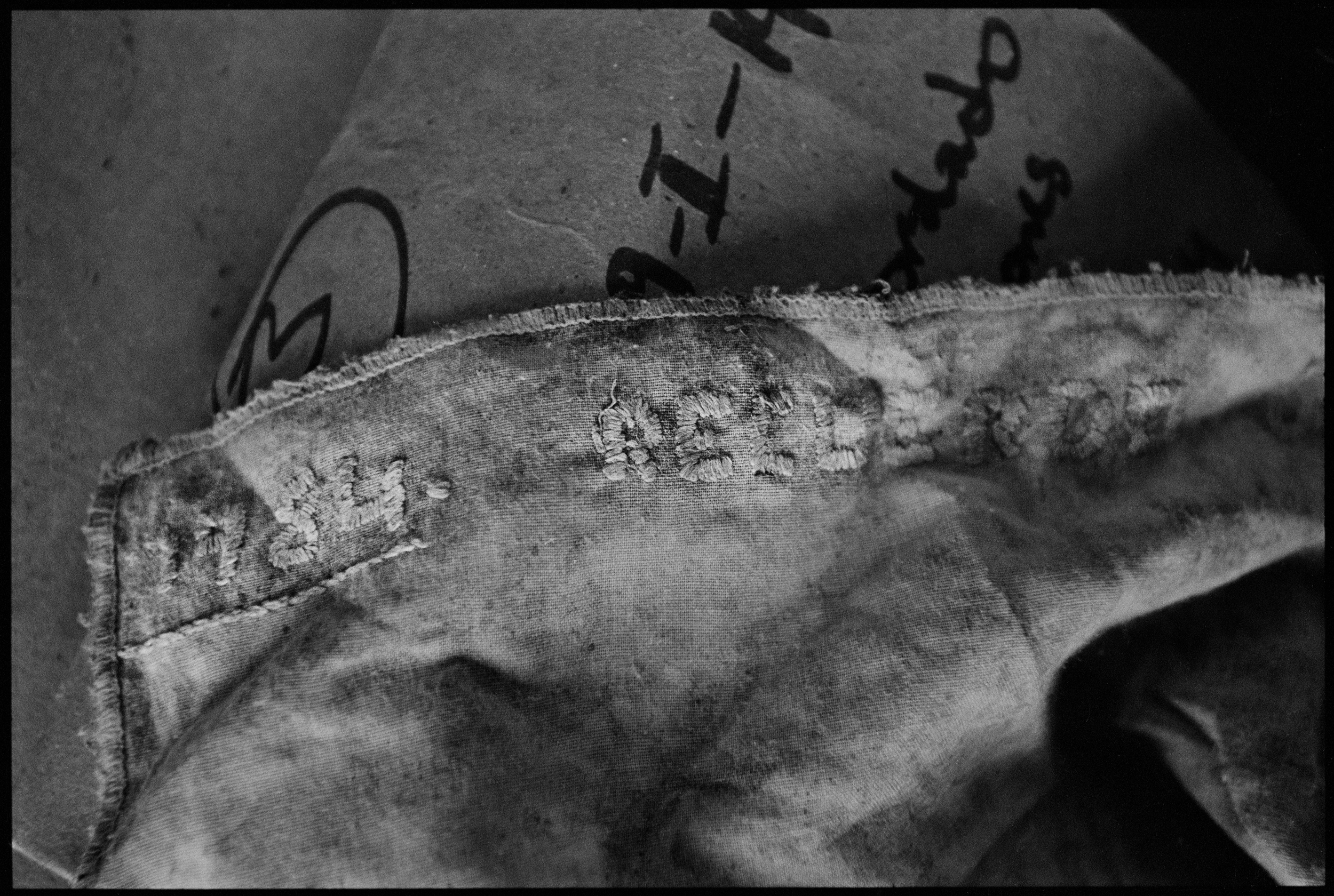 A hand embroidered kerchief, found with the victim of a massacre, that reads "1984• Remember."
A funeral procession for massacre victims, Quiche.